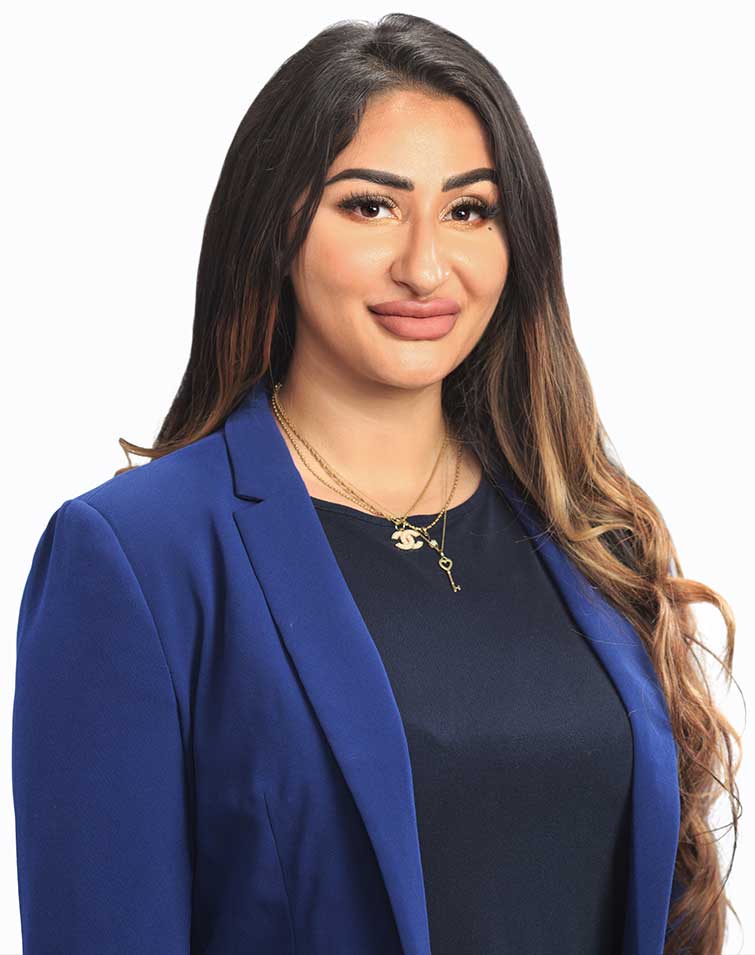 Anoushka Pamela Gandy is passionate about Family Law and ensures her clients are cared for, while understanding how stressful a change in family life can be. Anoushka was raised in Calgary, Alberta, where she began her post- secondary education. She completed a Bachelor of Arts, majoring in Psychology from Mount Royal University. Shortly after, she moved to London, England, to attend Law School and pursue her passion. Anoushka graduated with an Honours Bachelor of Laws in the top ten percent of her class. During her time at law school, Anoushka was involved in numerous clubs including the Mooting Society and the Kingston Law Society. By living and studying in London, Anoushka associated with people from a variety of cultural backgrounds, which has made her more culturally sensitive in a global economy.
Upon her return to Calgary, Anoushka began volunteering for Pro Bono Law Alberta and was awarded the "Volunteer of the Year" award in 2017. Anoushka volunteers for the Association of Women Lawyers as well as, is a previous board member for the Young Women Lawyers Association.
Anoushka has been practicing Family Law, Civil Litigation, Wills & Estates, and Criminal Defence.
Prior to pursuing a career in law, Anoushka spent several years as a gymnastics coach. When not at work Anoushka enjoys working out, spending time with her family and friends, travelling, playing with her dog, and hiking.
E: agandy@wellsfamilylaw.com
P: 587-356-4342 ext;308